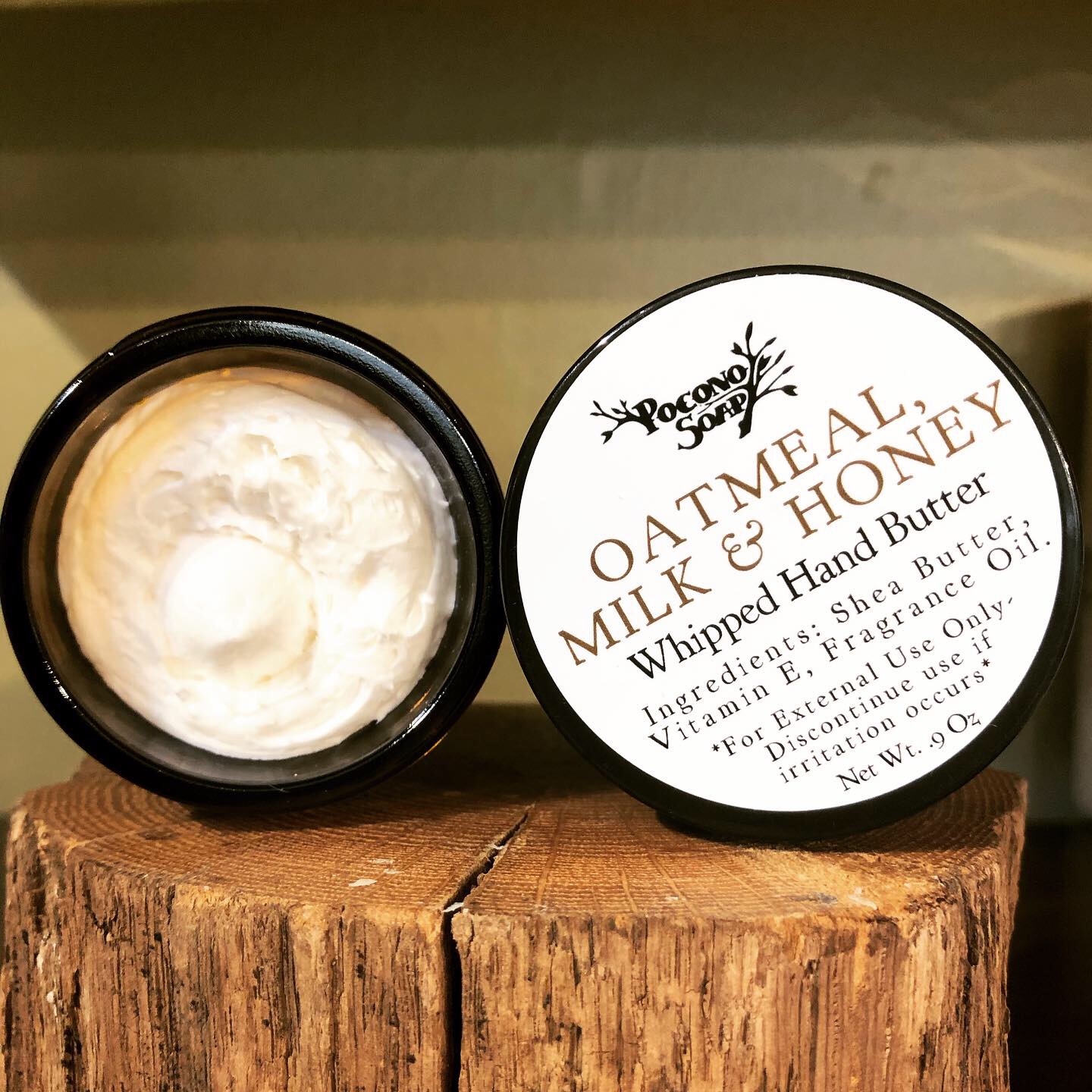 Oatmeal, Milk & Honey
Our whipped hand butters is the perfect moisturizer for rough spots like hands, heels and elbows. We whip fresh Shea butter with Vitamin E to create a simply, clean moisture treat for skin. Packaged in a beautiful amber glass jar - Perfect gifts!
Oatmeal, Milk & Honey is a light, vanilla based scent. Very popular!